Tuesday March 24 Game Reports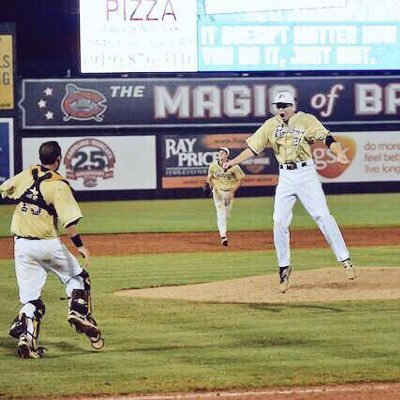 Providence 2 Ardrey Kell 1
South Carolina 2022 commit Eli Jerzembeck followed in the long line of Providence pitchers that have had incredible rivalry games. Eli recorded 11 K's enroute to a complete game victory. Bryce Bynum and Grant Smith combined for an excellent game on the mound.
Sam Fligel's early RBI double placed Providence up by one. The combination of a Jake Cunningham hit – Tate Ellis walk and passed ball provided pinch hitter Damon Ottavianelli with the opportunity to squeeze in Cunningham successfully and tie the game
Drew Roberts led off the bottom of the seventh with a walk and stolen base before Hunter Bryson drove him home for the walk off win.
MVP: Eli Jerzembeck
Myers Park 7 Weddington 3
WP Crawford Wade LP Trevor Kowolski
MP Harrison Bobbitt (HR) Owen Williams (2-3) Preston Hall (3 RBI's)
Wedd: Dante Casciola (2-3), Camden King (2-3) Sullivan Newsome (2 RBI's)
MVP Crawford Wade
South Meck 7 East Meck 5
WP Sully Freer LP JT Long
SM Kewan Braziel (2-4), Bo Davidson (2 RBI's) Tyler Monoco (2-3)
EM Ryan Hawkins (3-3), Jack Moore (2 runs) Brantley Truitt (2 SAC Flys)
MVP Bo Davidson
Providence Day 4 Covenant Day 2
WP John Miralia LP Robert Stone
PDS John Miralia (HR) Olin Baker (2-3)
CDS: Robert Stone (2-3) Tanner McCammon double, Rbi)
MVP John Miralia
Carmel Christian 6 SouthLake Christian 4
WP Chris Manriquez Jr LP Nicholas Nota
CC: Lucas Martino (HR) Cooper King (double, single) Gage Lewis (2-3) Tyler Roakes (2 RBI's)
SLC Derek Farley (HR) Joe Haney (3-3) Carson Lankford (2 RBI's)
MVP Gage Lewis
Cox Mill 9 Metrolina Christian 4
WP Martin Gair LP Brayden Adams
CM Chandler Riley (2-4) Tyler Zedalis (2-4) Cole Fuller (3 RBI's)
MCA Brayden Adams (double) Colin Tucker (2-3) Ryan Merritt (RBI, Sac)
MVP Martin Gair
Mooresville 6 East Lincoln 4
WP Cameron Clonch LP Preston Scotto
M Nick Merriman (2-4) Ian Bingham (2-3) Alex Coleman (double) Cade Piper (2 SAC's)
EL Ty Cobb (triple) Ethan Martin (2-3) Logan Craig (double)
MVP Ian Bingham
North Lincoln 7 Lake Norman 6
WP Jake Soorus LP Rudd Ulrich
LN Carson Arnold (3-3) Koni Durschlag (2-2) Cameron Arnold (2-4) Jacob Contino (2 RBIS)
NL Peyton Norman (3-3) Matt Heavner (triple) Daniel Carter (3 runs)
MVP Peyton Norman