Monday March 23 Games
All 32 teams took to the field today. A scattering of unique matchups, combined with rivalries. A couple of surprises and a few new superstars. We will provide box scores on all games and then direct stories from the games we were live at. Enjoy
Charlotte Christian 8 Covenant Day 5
One of the most anticipated games of the year was forced to be played virtually instead of in real life. Anytime a player changes schools it can add a little fire to the matchup and with Florida commit Philip Abner changing schools to nearby Charlotte Christian this offseason, that formula held true.
Covenant Day sent Jon Rossi to the mound against what may be the top baseball team in the state. Rossi pitched well through five innings, allowing only a Jaxon Byrd RBI double and a Calvert Clark 2 RBI single. In the sixth inning two back to back errors and a walk filled the bases and brought Abner to the plate. In this matchup, Rossi would get the upperhand forcing Abner into a double play. Brett Adams picked up the different and blasted a double to bring in another run.
Charlotte Christian pitcher Brett Adams kept the Lions off balance all night and allowed just six hits across six innings. Cooper Andrews and Ben Walton each recorded 2 RBI's and Landon Howard accounted for the fifth run.
MVP Brett Adams
Carmel Christian 4 Country Day 2
NC State signee Cooper King continued his pitching brilliance for Carmel Christian. A six inning , 14 strikeout night for King was the perfect tonic for the Cougars. Chris Manriquez, Jr came in for the save. Lucas Martino fresh off the co-championship of the HR Derby was walked two times and added a single in the fourth. Gage Lewis walked and scored in the first on a Cooper King single. King would later score on a Tyler Roakes line drive to left field. Griffin Brooks added the final RBI on a squeeze play in the sixth.
Scott Hosmer, Connor Miller and Huck Wathan all recorded hits for Country Day with Hosmer accounting for both RBI's
MVP Cooper King
Lake Norman 7 Providence Day 2
WP: Jacob Contino LP: Grayson Tappy
LN: Kannon Frady (2-3), Aaron Herbst (2-4), Connor Ready, double, Reed Ulrich, 2 RBIs
PDS: Baker Olin, (2-3) Grayson Tappy 2 RBI's
MVP Kannon Frady
Weddington 8 Charlotte Latin 2
WP: Dante Casiacola LP: William Atwell
Wedd: Dusty Mercer (HR, double), Ethan Zuleta (2-4), Michael Colonna (2-4
CL: William Atwell (2-3) Nathan Samii (1-2)
Marvin Ridge 2 Cuthbertson 1
WP Kyle McKernan LP Noah Weston
MR: Sean Seale (double), Kyle McKernan (single, RBI) Jake Cannon (RBI)
Cuth: Jackson Melton (RBI), John Newton (double) Cade Kuehler (3 walks)
MVP Kyle McKernan
Piedmont 4 Parkwood 3
WP: Jake Foland LP: Andrei Beal
Piedmont: Carter Duhaime (double), Chad Sikes (3 SB's) Aiden Specht (2-3)
Parkwood: Carson Starnes (2 RBI's), Ashton Plyler (2-3)
MVP Jake Foland
Ardrey Kell 5 East Lincoln 2
WP: Jake Cunningham LP: Ben Kleckner
AK: Meade Garner (2-4), Tate Ellis (double), Jake Cunningham (2-4)
EL Ty Cobb (2-3) Isaac Armstong (1-3) Garret Michel (double)
MVP: Jake Cunningham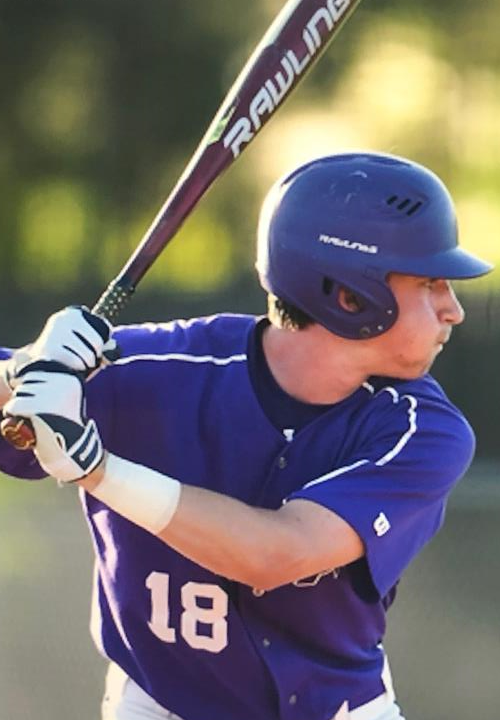 Independence 7 Metrolina Christian 2
WP: Michael Rawlings LP Michael Forrett
Indy: Peyton Milleman (2-3), Wilson Lohrer (triple), Jonathan Todaro (3 runs)
MVP Peyton Milleman
Myers Park 9 East Meck 3
MP: Todd Lautenschlager LP Jack Meltsner
MP Luke Barbaryka (2-5) Preston Hall (HR) Jack Shaw (3-4)
EM Trey Truitt (double, 2 RBI)
MVP Jack Shaw
Providence 5 North Lincoln 2
WP Eli Jerzembeck LP Wyatt Manus
Prov: Hunter Bryson (HR) Sam Fligel (2 RBI's) Tommy Yakubinius (2-3)
NL Kyle Brittain (double) Jake Soorus (1-3) Seth Whitley (triple)
MVP Tommy Yakubinius
Cox Mill 11 Cannon 3
WP Zach Burbacher LP Kanul Handa
CM Michael Maroney (3-4) , Kyle Cassell (HR) , Jack McGowan (double, 2 RBI's)
MVP Zach Burbacher
Hough 2 Lake Norman 1
WP Adam Bennett LP Luke Schmolke
Hough: Ethan Messer (1-2), Wesley Lug (HR) Jake DeCosta (2 SB, Sac)
LN Cameron Clonch (1-3), Cameron Arnold (1-3)
MVP Adam Bennett
South Meck 4 Sun Valley 2
WP: Brendan Bagwell LP Ryan Onson
SM Owen Wilson 2-3, Casey Devine (double) Devin Armstrong (1-2)
SV Corey Avant (2-3) Greg Bello (double)
MVP Owen Wilson
Butler 7 Olympic 4
WP: Ryan Wilson LP Ryan Lockwood
Butler: Matt Kenney (2-4) Travis Ziefert (2 RBI's)
Olympic Ryan Lockwood (HR) Logan Harris (double)
MVP Matt Kenney
Mooresville 8 SouthLake Christian 3
WP: Matt Wendell LP Carson Lankford
M: Cade Piper (2-3), Matt Wendell (triple), Aiden Picciano (3 RBIs)
MVP Aiden Picciano
Charlotte Catholic 4 Hickory Ridge 2
WP Adam Featherstone LP Graham Brown
CC Luke Taylor (HR) Adam Featherstone (triple) Nick Smith (RBI)
HR Josh Suggs (2-3) Adam Wilkerson (1-3) Ethan Young (Sac)
MVP Adam Featherstone